Business Goals
What is business goal​
Establishing priorities and positioning your business for success over a certain time period need the use of business goals. Setting goals for your company and developing specific targets to assist you achieve each goal can significantly improve your chances of success. A business goal is a short-term or long-term endpoint, accomplishment, or target that an organization wishes to achieve. Business goals can take many forms and can be aspirational or motivating, such as driving an organization towards specific goals, such as meeting a specific revenue goals, net profit, profit margin, profit goal, or other financial breakthrough.
Practical use case​
A use case is a realistic application of a system to achieve desired results. Assume you own a fashion company and have an online store to connect with your customers. Your company's goal is to increase customer retention rate and reward customers who make frequent purchases from your store.
Business Goal: Increase customer retention rate by rewarding them with 100 points for successfully making 7 purchases within a two-month period.
You'd have information like customerID and number_of_purchases. CustomerID would be the primary key for this use case, uniquely defining each of your customers. The number_of_purchases would be the deciding factor in developing your business goal and it would help you to keep track of how frequently does that specific customer buy from you. You can use all this data while creating your business goal and as soon as your customer makes their 7th purchase they'll get 100 points credited to their account.
How to create a business goal​
The first step in business succession is setting up a business goal. The method to guide you in effectively creating a company goal is described below.
Step 1: Navigate to mok.one platform and log-in to your account.
Step 2: From left-side navigation menu click on Business Goals section and you would see something like this.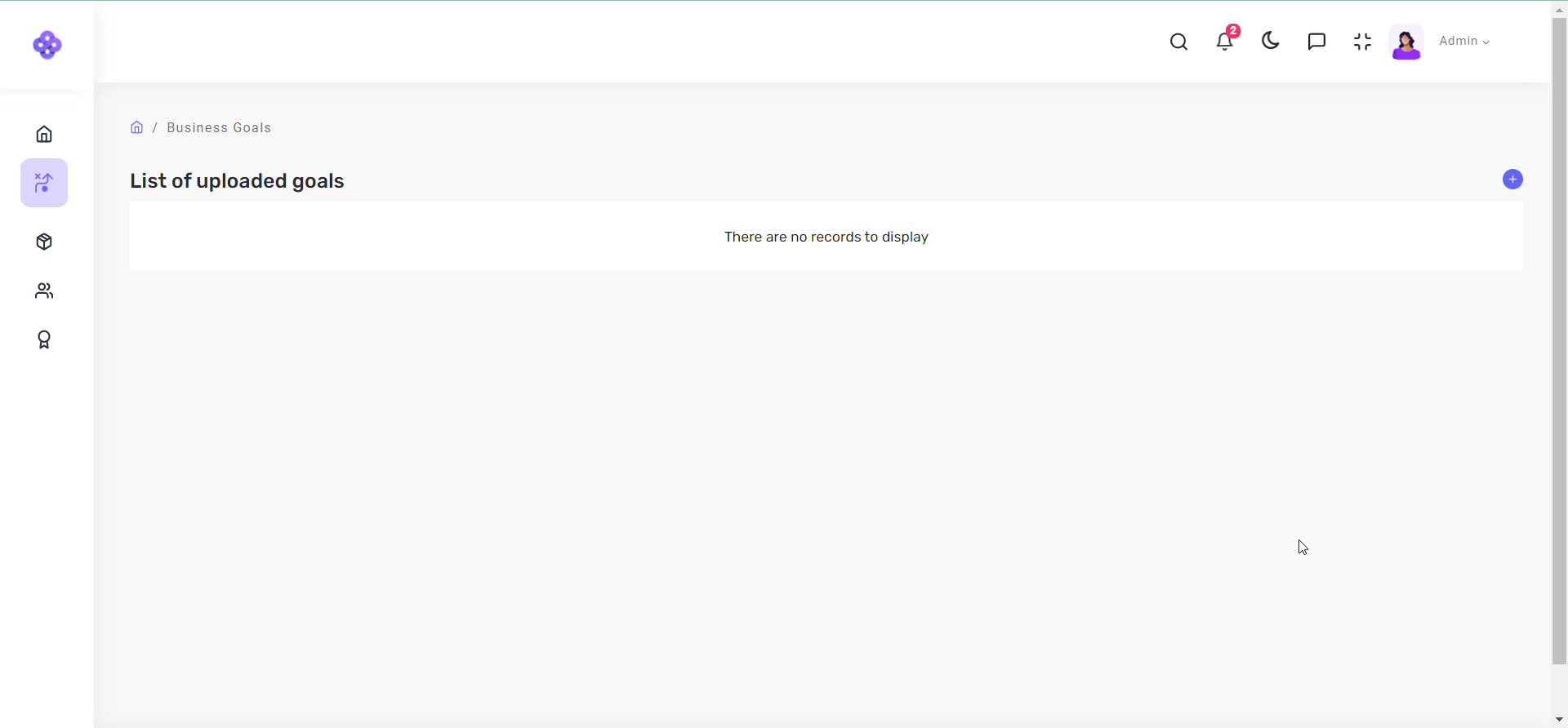 Step 3: Click on '+' sign from top-right side and your view would be updated as shown below.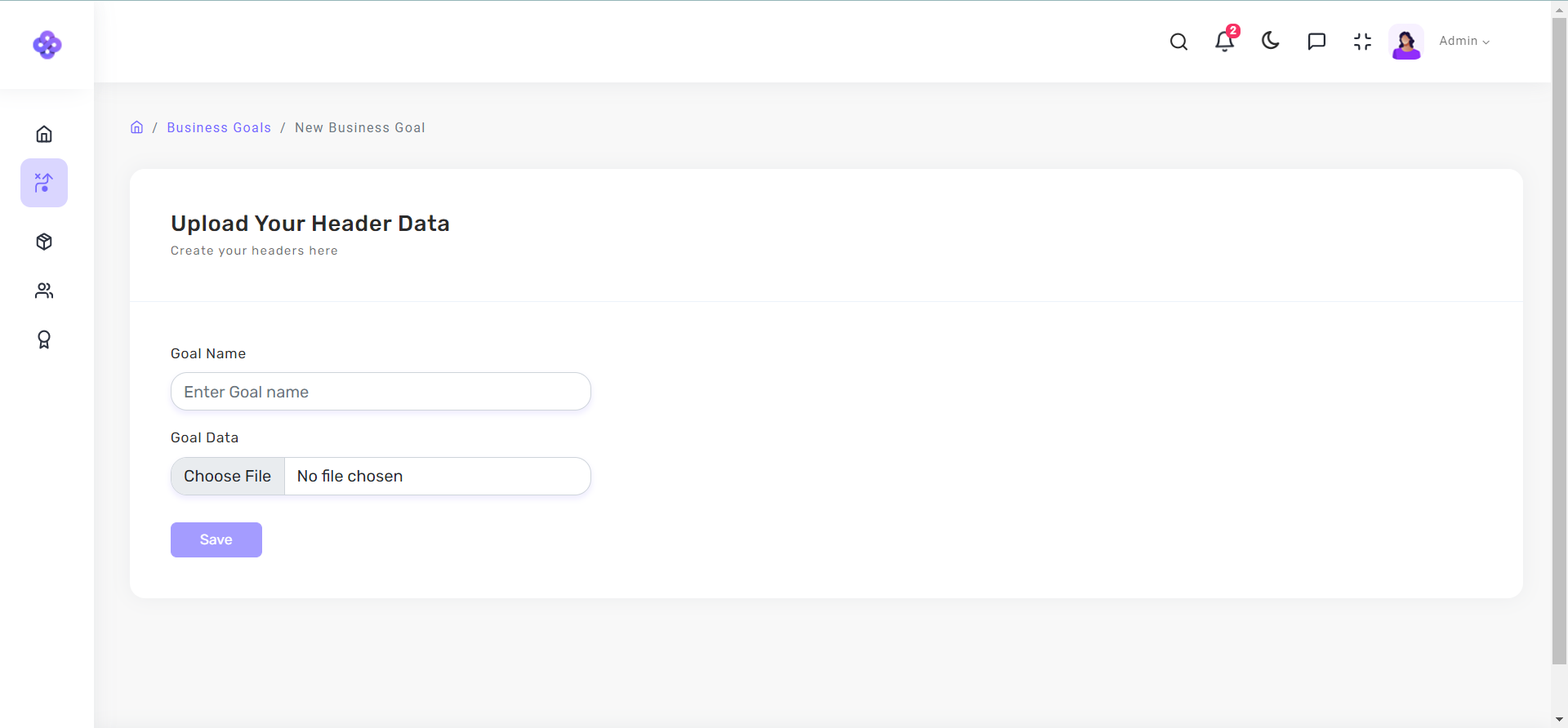 Step 4: Now you'll have to fill in details for 2 fields. In Goal Name section write the title that would best describe your goal and in next field you'll have to upload a .csv or .xlsx file to upload your headers data.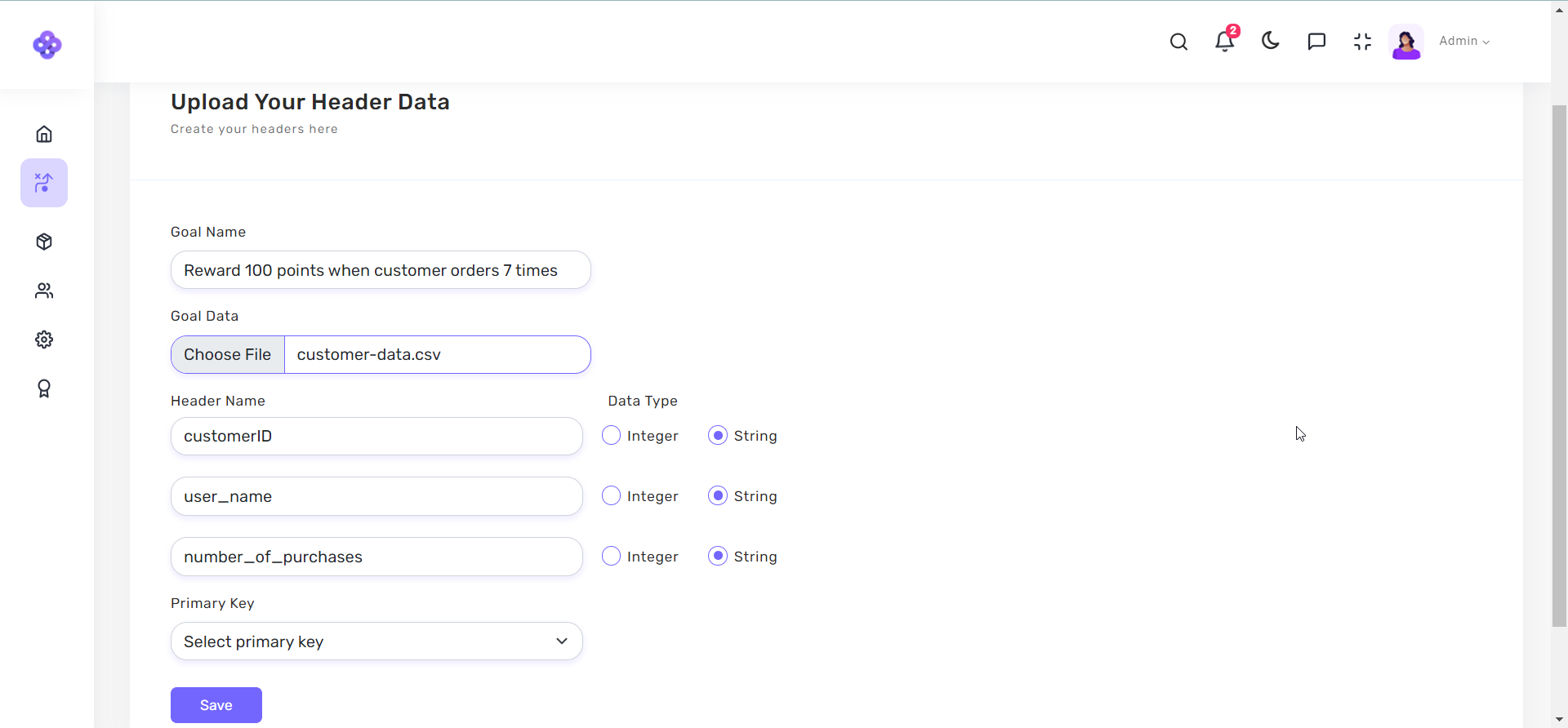 Step 5: Sort out each data as per their type i.e. if customerID is in numbers so select Integer data-type and vice versa. Complete it for all your headers and next you have an option to select your primary key. Choose primary key from the list and click on save.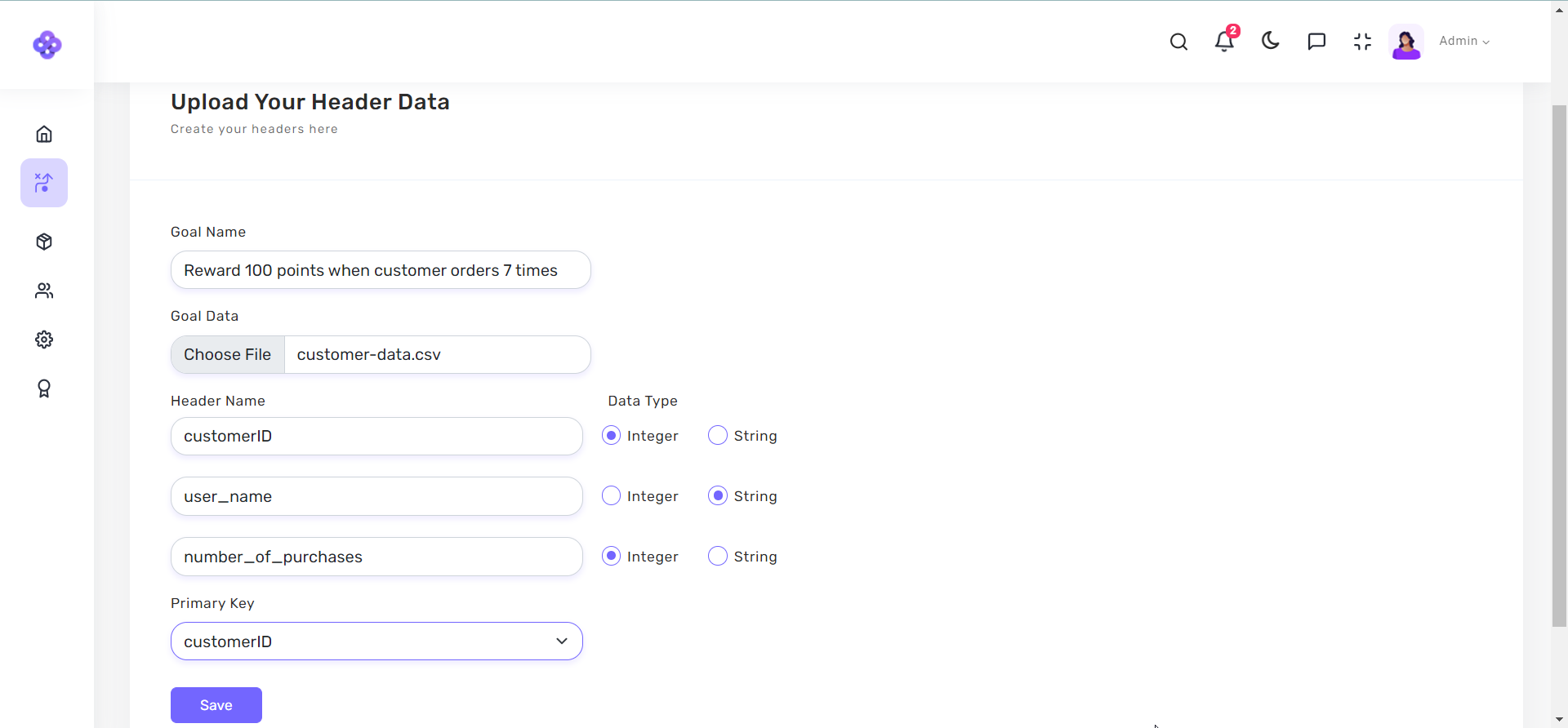 Step 6: Once you click on save, you'll be redirected to Business Goals page and you would see a small pop-up at bottom-right corner indicating that you've successfully created your business goal.