Data
How to submit data​
For the Business Rules to work, you need to submit data to the system. You can submit data as mentioned in below process.
Step 1: Navigate to Data page from left-side navigation panel and click on '+' sign at top-right corner of the screen. Your view would be updated as shown below.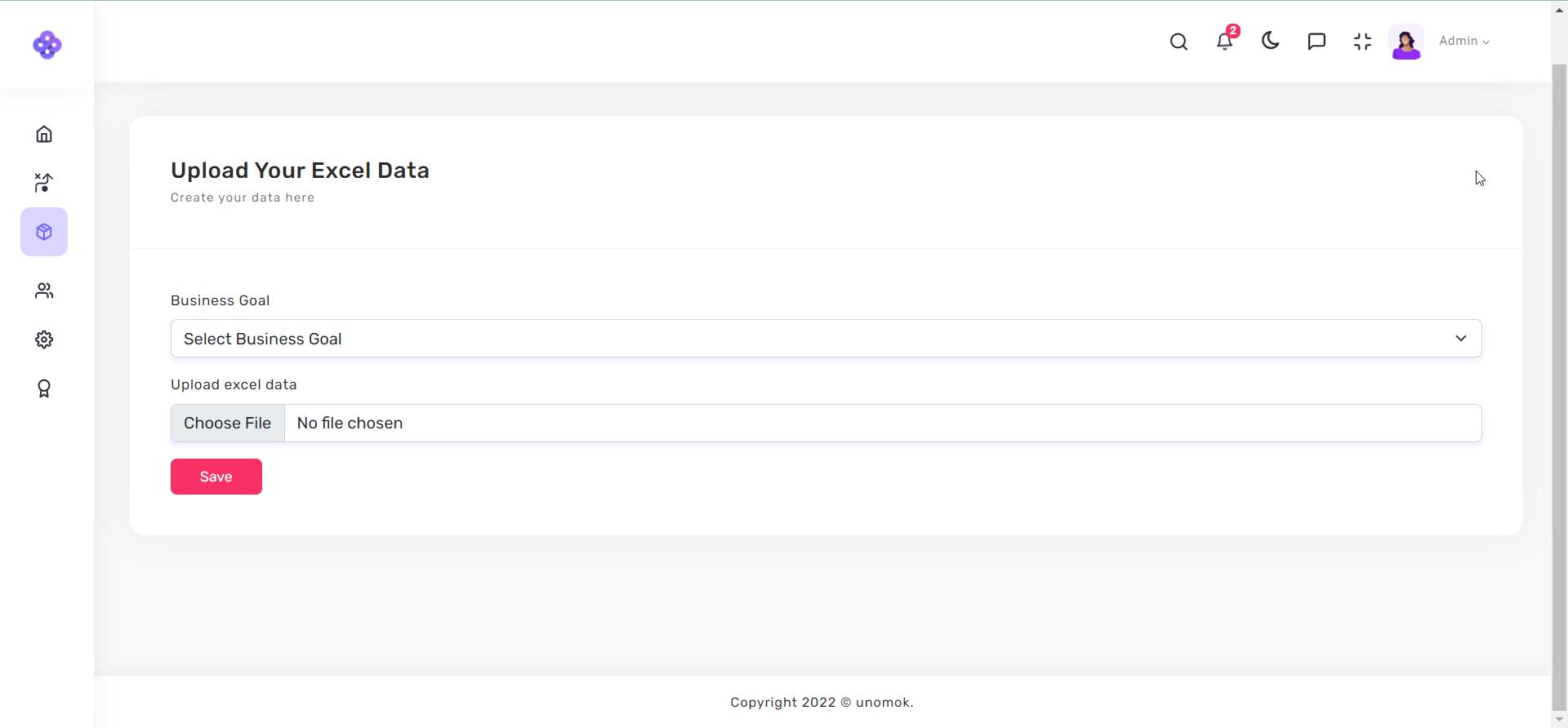 Step 2: Now you're required to fill out 2 fields. From the dropdown for Select Business Goal select the business goal for which you want to upload data. Next, upload the excel file containing the data and the one which you previously uploaded when creating business goals.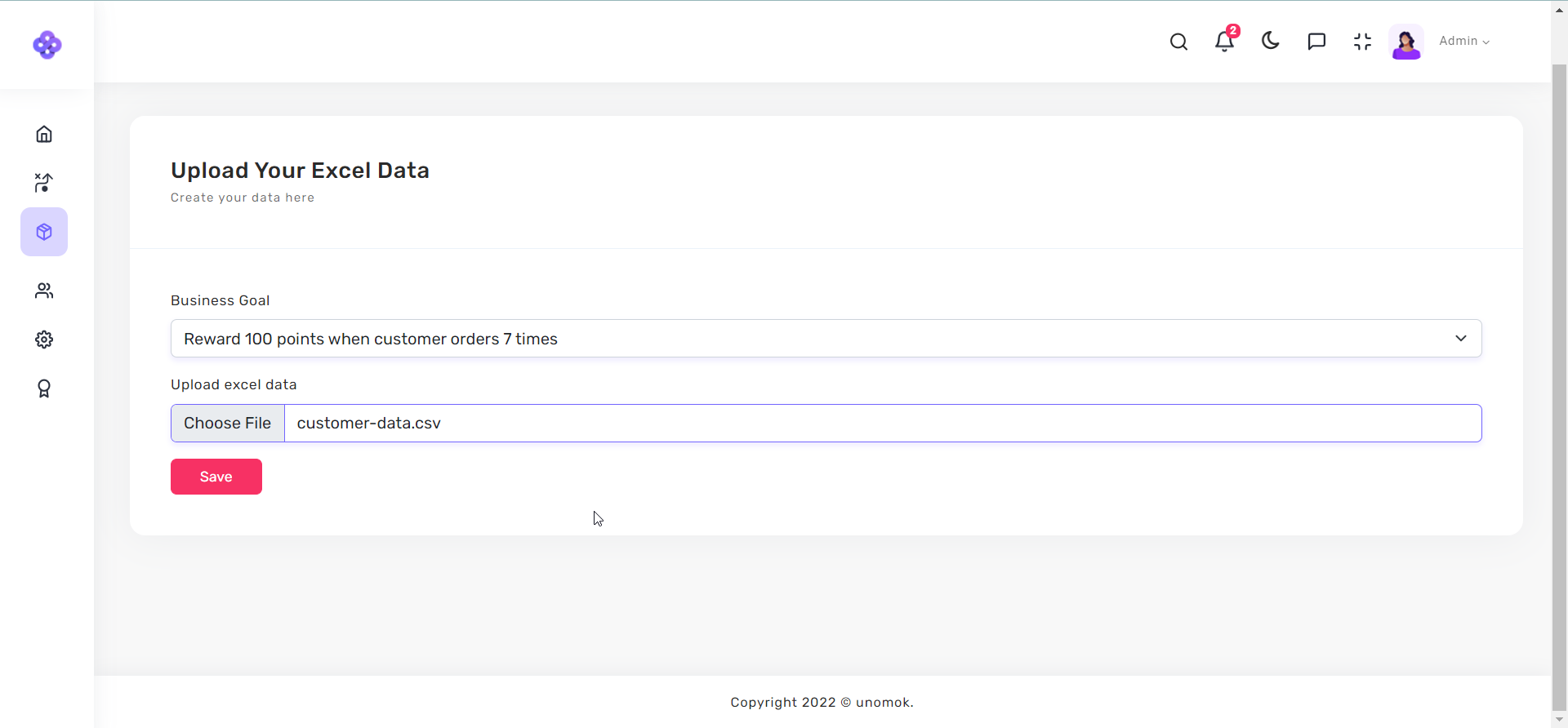 Step 3: Once you fill out all details, click on Save button and you'll be redirected to the Data page. You can see your newly created data in the list and a pop-up at bottom-right corner confirming that data processing has started.